Back in Stock!
Due to Public demand there is a new edition of this CD'n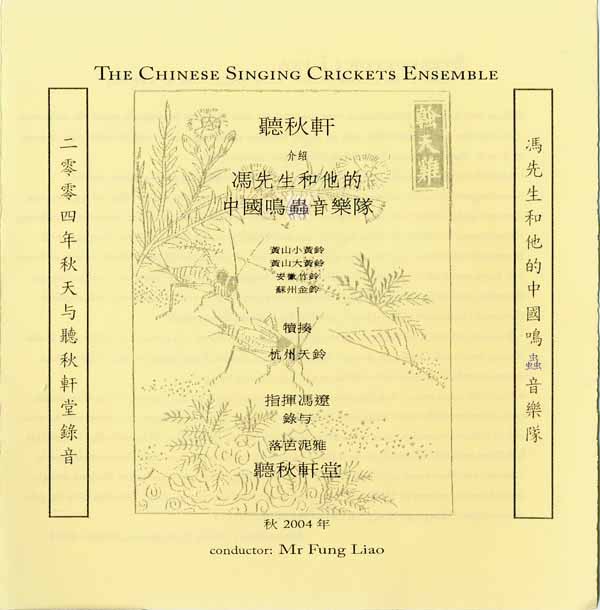 TQXCD-001 Mr Fungs Chinese Singing Crickets Ensemble

CD total time 74:00 prize 100 SEK + shipping and handling.
Order via mail to s y r s a "at" b o l i n g o . o r g
More about this CD as well as the coming CD CE006 聽秋-Listen to Autumn" can be found here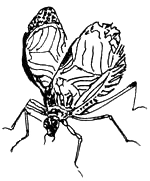 Listen to a sample of the whole ensemble: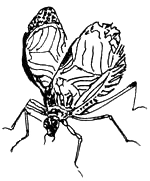 snd
12 Bamboo Bells
12 Large Yellow Bells
2 Small Yellow Bells
10 Golden Bells
solo by
The Heavenly Bell
Audio sample :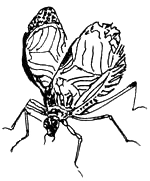 snd
Small Yellow Bells ( Xiao huangling ) chorus, solo
Large Yellow Bells ( Dahuangling ) chorus, solo
Golden Bell (Jinling) chorus, solo
Bamboo Bells, chorus, solo
Green Golden Bell (Lü Jinzhong - also known as The Heavenly Bell), chorus, solo
Recorded at Tingqiuxuan Litang, autumn 2004.