Monographs, Articles and Essays in English
Dickens, Charles : The Cricket on the Hearth, London, 1846.
Hearn, Lafcadio: Frogs, from Exotics and Retrospectives, Boston, 1898.
(The subject of crickets are touched upon very briefly and only as comparison, there are but a few mentions.)

Hearn, Lafcadio: Kusa-Hibari, from Kottó Being Japanese Curios, with Sundry Cobwebs. collected by Lafcadio Hearn... with illustrations by Genjiro Yeto. vii,[3],251,[3]. New York, 1902.
Laufer, Berthold: Insect-Musicians and Cricket Champions of China. Field Museum of Natural History - Anthropology Leaflet 22, . Chicago, 1927.
Ryan, Lisa Gail: Insect Musicians & Cricket Champions - A Cultural History of Singing Insects in China and Japan. San Francisco, 1996. [ISBN 0-8351] (This book is mainly a reissue with additional new illustrations to the texts "Insect-Musicians and Cricket Champions of China", 1927 by Berthold Laufer and "Insect Musicians", from Exotics and Retrospectives, 1898 by Lafcadio Hearn)
Scientific American on "Crickets champions of China" (138:30-34), 1928.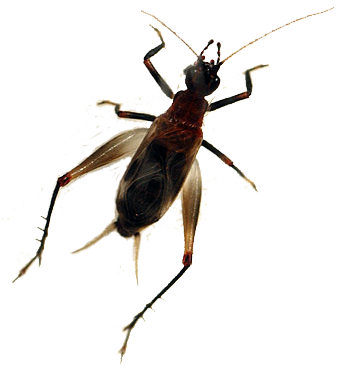 Longer Descriptions on Crickets and Cricket culture
in Works not specifically dealing with crickets:
Tun Li-Ch'en; Bodde, Derk (Translator) Annual Customs and Festivals in Peking
as recorded in the Yen-ching Sui-shih-chi by Tun Li-Ch'en; translated and annotated by Derk Bodde. Henry Vetch, Peiping; Verlag Otto Harrassowitz, Leipzig/ Germany, 1936

H. Y. Lowe, The Adventures of Wu: The Life Cycle of a Peking Man. Princeton, 1983, (vol. 1 & 2 bound together ); first published by The Peking Chronicle Press, Peking, 1940 - 41.
vol. 1, pp. 221, 227-231, .
Bredon, Julia; Mitrophanow, Igor : The Moon Year. Kelly & Walsh, Shanghai, 1927. (Reprinted 1982 by Oxford University Press)
pp. 368, 369, 433-435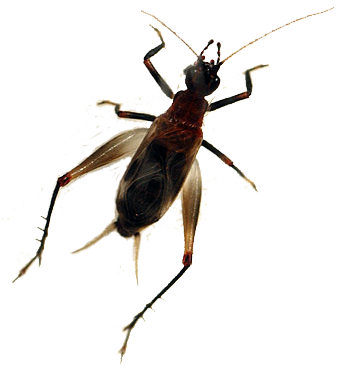 Scientific Articles (Entomology)
Hsû, C. Y. : Chinese Crickets, pp. 4-41, The Peking Society of Natural History Bulletin, Volume III, part 3, March 1929
Gorokhov, A. V. 1985. On the fauna of Grylloidea, Orthoptera, in China. Entomol Obozr 64: 89-109?
Abstract:
BIOSIS BA 80-96111. Thirteen species of the subfamily Gryllinae, 7 spp. of Nemobiinae, 1 sp. of Podoscirtinae, 4 spp. of Euscyrtinae, 3 spp. of Trigonidiinae and 7 spp. of Oecanthinae were described. The following new taxa were proposed and described: Velarifictorus aspersus borealis ssp. nov., Velarifictorus beybienkoi sp. nov. MITIUS flavipes gen. et comb. nov. (Gryllus flavipes Chopard, 1928) Dianemobius (Potionemobius) flavoantennalis comb. nov. (Pteronemobius flavoantennalis, Shiraki, 1911), MARINEMOBIINI tribus nova., MARINEMOBIUS asahinai gen. et comb. nov. (Apteronemobius asahinai Yamasaki, 1979), Madasumma yunnana sp. nov., TRULJALIA citri gen. et comb. nov. (Calyptotrypus citri Bey-Bienko, 1956), EUSCYRTINAE subfam. nov., Anaxipha pravdini sp. nov., Gryllulus yezoemma = Teleogryllus infernalis syn. nov., and Dianemobius (Dianemobius) furumagiensis = Pteronemobius albobasalis syn nov. Thirteen new records are reported.

Liu, X., H. Yin, and K. Hsia. 1994. Taxonomy on the genus Oecanthus (Orthoptera: Oecanthidae) from China. Entomotaxonomia 16: 165-169.

According to a Bibliography of Agriculture record, two new species are described: OECANTHUS ANTENNALIS and OECANTHUS LATIPENNIS (but O. latipennis is a US species described by Riley in 1881!!) - comment by T.J.Walker.