A full evening will be devoted to various ways of exploring the Chinese tradition of protecting nature in captivity to create an illusion of Summer in Wintertimes.
Two weeks in October and one week in November has been devoted to tracking down mastermusicians in Shanghai and Beijing regions. Years of experience to select the best singers and combinations of representatives of some of the most intresting instrumentalists of the chinese crickets involving many meetings with some of the best cricket breeders, catchmen and traders forms the the basis for following event during the winter 2006-2007. After the release of my CD Ting Qiu (see more details below) with two much appreciated concerts at the Etnographic Museum (1 nov & 29 nov), an art installation that won praise by several leading art critics at the gallery Tegen 2, the stalwarths of the Katydid and Cricket musicians are now preparing one more grand concert with the full ensemble at Berns Salonger on the 5th of January 2007.
Ting Qiu - Listen to Autumn, with improvising musicians playing alongside the the full ensemble of three times one hundred and eight chinese crickets (i.e. three rosaries of crickets) brought back from China with the kind permission of the Swedish Board of Agriculture division of Plant Protection (Jordbruksverkets avdelning för växtskydd).
Tere will be a small exhibition related to Chinese Cricket culture combined with a rich slideshows illustrating many aspects of crickets also touching upon environmental questions pertaining to crickets and their natural habitats. The warm winter we are experiencing puts focus on the importance of preserving the balance in nature.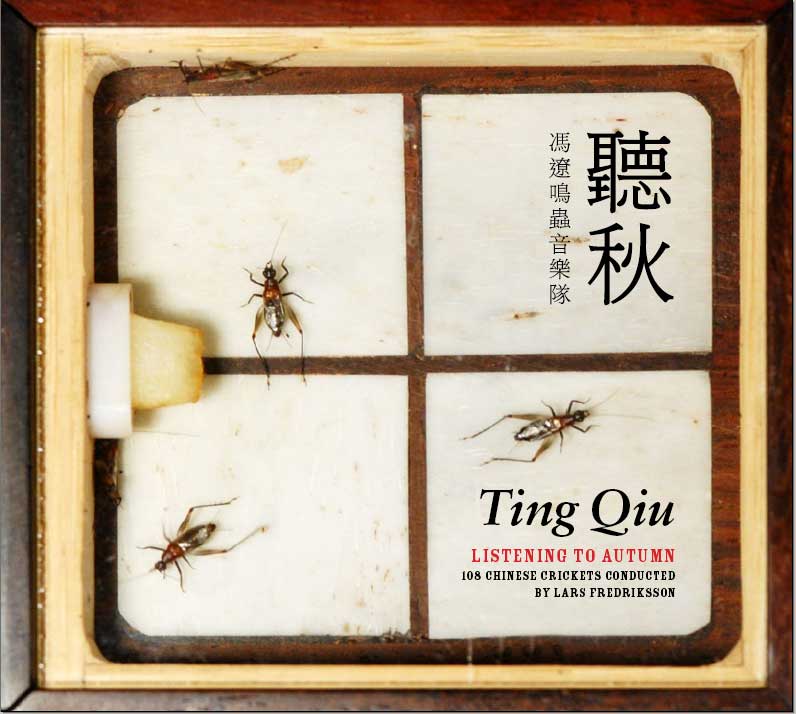 •The CD Ting Qiu - Listening to Autumn, released on the label
Country & Eastern, with a 16 page leaflet that explaines the recording process and a gives an introduction of traditional Chinese cricket culture, will be available for purchase at the concert.

• Audiosamples from the "leitmotif" and highlights from the CD Ting Qiu - Listening to Autumn

• First set with all assembled musicians improvising with the crickets in the Auditorium.


• Concerts with soon to be decided musicians in independent sets.
Individual sets from the stage in the restaurant Babajan in the Ethnographic museum.

The Musicians:
Roland Keijser, sax & flutes & Per Tjernberg, a plethora of percussion.
Additional free and specially invited roaming souls

Various musicians yet to be decided, various instruments.

The Cricket Rosary Ensemble consists of :
Bamboo Bells, wings, tympanic membranes & air
Purple Bamboo Bells, wings, tympanic membranes & air
Purple Bamboo Bells, wings, tympanic membranes & air
Silver Whistles, wings, tympanic membranes & air
Green Lutes, wings, tympanic membranes & air
Golden Bells, wings, tympanic membranes & air
Horse Bells, wings, tympanic membranes & air
Small Yellow Bells, wings, tympanic membranes & air
Large Yellow Bells, wings, tympanic membranes & air
Chinese Ink Bells, wings, tympanic membranes & air
Redlegged Ant Bells, wings, tympanic membranes & air
Stone Bells, wings, tympanic membranes & air
one Rosary consists of 108 crickets, also known as Bells. (learn more about cricket names)
• Listen to samples of the Rosary Ensemble from the record Ting Qiu at www.countryandeastern.se

• Installation of 3 x 108 crickets of ten different species i six stations. Six Bamboo poles in pendulum from the ceiling.

• Continuous slideshow of cricketrelated images that runs in the main dining hall from two large screens where the crickets are playing the whole evening, a perfect place to explore the many facets of the glowing lovesongs and meditations with the cricket rosary ensemble....

• DJ. with a remix of the just released CD Ting Qiu - Listening to Autumn

• Food and Beverages will be available to order the whole evening in the the Bar and Restaurants of Berns Salonger that is more than fully licensed.
The remarkable marriage of Far East Asian cuisine to the Nordic European refined heritage from Tore Wretman and other gurus as transmitted by the master chêf Johan Lindgren. Drinks designed in opulence by the magician odiumcreator Roger.
Copies of the CD "Ting Qiu - Listening to Autumn" will be available for purchase at a reduced price and the admission fee to the concerts will be set to 100 Swedish Crowns.
If you do not want to wait until then, you can buy the record on the net here
or download it as mp3 files here
If you should happen to have missed the first concerts and find yourself unable to attend even this second tome, do not despair! There will be ample opportunity to enjoy the Chinese Cricket Rosary Ensemble at your own function and party. Contact me at Bolingo Mansions (see below), the cricket winter resort where the crickets spend most of their leisure time hanging out and practising their art.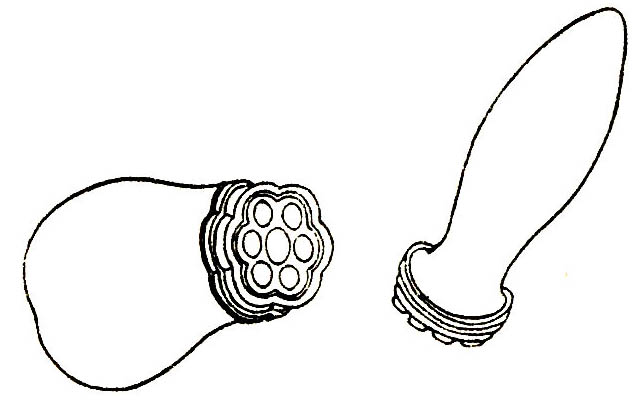 If you like to arrange your own musical soiree with crickets or live cricket installations please contact me at: "c r i c k e t "at" b o l i n g o "dor" o r g
These pages are created to serve as additional bonus information on the culture and tradition of keeping singing crickets in China, as well as a record of my own experimenting with, and development of this pastime as a means of artistic expression and environmental survival.

Created at Bolingo Productions in Sweden, copyright Lars Fredriksson | Latest revision Thursday, Oct 5, 2006.